As an above-knee amputee, I am sharing experience and giving advice for amputees on prosthetic legs and living life as an amputee.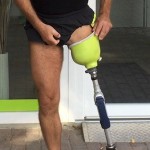 The key to a good prosthetic leg for above-the-knee amputees is proper socket fit, particularly with a short stump. My article about how I use muscle contraction to hold the prosthetic socket of my above-knee prosthesis might be an encouragement for other amputees!
Go to Prosthetic Socket Fit.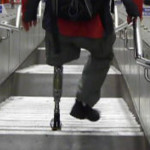 Read my article on what I believe really matters in terms of prosthetic knee joints, and how I compare mechanical and electronic prosthetic legs such as the Genium and C-Leg.
Go to Compare VGK.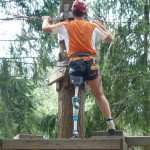 You might also be interested in the results of a scientific study comparing the new generation of mechanical prosthetic knees such as the VGK to microprocessor knees such as Ottobock's C-Leg, Össur's Rheo Knee and the Orion knee (by Endolite).
Go to The Münster Study.
I am planning more articles for amputees on subjects such as prosthetic leg technologies, cycling on one leg, skin care on the residual limb, phantom pain, and many more tips and tricks for every day life as an amputee. Stay in touch by signing up to my Newsletter on this page!